The Russian Figure Skating Federation and Channel One present a unique team tournament with the participation of all Russian figure skating stars, which will be held from February 5 to 7 in Moscow at the Megasport Sports Palace. Two teams take part in the tournament. Team captains - Alina Zagitova and Evgenia Medvedeva. The prize fund of the tournament is 10 million rubles.
Официальный сайт Федерации фигурного катания на коньках России. Новости, интервью, календарь и результаты соревнований, состав сборной команды.
fsrussia.ru
Times and Stream Links

- Feb 5 @ 3PM - Jump Competition
- Feb 6 @ 5PM - SP
- Feb 7 @ 5PM - FD/FS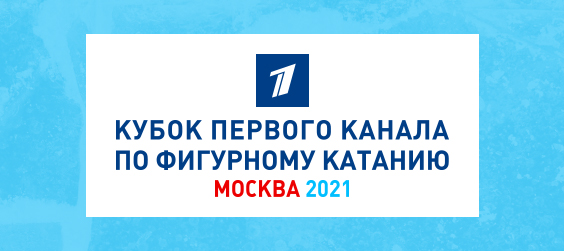 Федерация фигурного катания на коньках России и Первый канал представляют уникальный командный турнир с участием всех звезд российского фигурного катания, который пройдет с 5 по 7 февраля в Москве в дворце спорта «Мегаспорт». В турнире принимают участие две команды. Капитаны команд — Алина...

www.1tv.ru
Alina Zagitova and Evgenia Medvedeva are the team captains and both skaters will perform show numbers after the jump competition.
"Jump" competition

Ladies vs Men
: (3 Rounds)
Round 1: each team will is required to execute four different jump
Round 2: each skater will execute their own hardest jump
Round 3: each team member will execute combinations with a total of five jumps
Competitors
Ladies
:
Kamila Valieva
Alexandra Trusova
Elizaveta Tuktamysheva
Anna Shcherbakova
Men:
Dmitry Aliev
Makar Ignatov
Mikhail Kolyada
Andrey Mozalev
All four disciplines will compete a SP/FS and RD/FD. The competition will be judged under the IJS. Teams will also compete for an Audience Award with spectators voting during the live competition. Teams are decided by draw and both will also do a show number.
Ladies
:
Kamila Valieva
Alena Kostornaia
Alexandra Trusova
Elizaveta Tuktamysheva
Daria Usacheva
Anna Shcherbakova
Men
:
Dmitri Aliev
Makar Ignatov
Mikhail Kolyada
Mark Kondratiuk
Andrey Mozalev
Alexander Samarin
Pairs
:
Aleksandra Boikova /Dmitrii Kozlovskii
Anastasia Mishina/Alexander Galliamov
Daria Pavliuchenko/Denis Khodykin
Evgenia Tarasova/Vladimir Morozov
Ice Dance
:
Alexandra Stepanova/Ivan Bukin
Tiffani Zagorski/Jonathan Guerreiro
Annabelle Morozov/Andrei Bagin
Anastasia Skoptsova/Kirill Aleshin
Elizaveta Khudaiberdieva/Yegor Bazin
Sofia Shevchenko/Igor Eremenko
Last edited: