Great Job, cohkaix! Last year I bought two weeks of Japanese TV for very little Money. $15 or so. I used an app on a laptop and connected the laptop HDMI port to my Television and it was wonderful! 100 channels live and on demand for two weeks. iSakura Pro. The only glitch was it wanted you to have a certain plug in and I think that plug in went away.....Now iSakura is going away and changing to something else.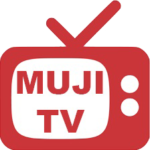 Watch Live Streaming Japanese TV with Automatic 2 week recordings of all channels, up to 98 channels on your TV, PC, or phone!
streamingtvasia.com
If anyone has any knowledge of how to watch Japanese TV over the internet, I would appreciate you sharing.