Wesley Chiu, was born 20 March 2005 in Vancouver, Canada, where he remains to train. Wesley is a young talent, working hard to be one of the future stars in Canadian men's figure skating.He won 2021 JPG Courchevel 2, and thus qualified for the 2021-22 Junior Grand Prix Final. With that win, plus his gold medal in 2019 Canadian Novice Nationals as well as Silver medal at the 2020 Canadian Junior Nationals, he has for sure become one of the more interesting young Canadian skaters.
ISU Bio
:
http://www.isuresults.com/bios/isufs00107906.htm
Rinkresults
:
http://www.rinkresults.com/skater?skater_id=34002
Team Canada Next
-gen:
https://skatecanada.ca/high-performance/nextgen/
Facebook Profile
-
https://m.facebook.com/profile.php?id=100043244049044
ISU Personal Bests​
| | | |
| --- | --- | --- |
| Type​ | Score​ | Competition​ |
| Personal Best Total Score | 232.39 | ISU CS Warsaw Cup 2021 |
| Personal Best Score Short Program | 81.59 | ISU World Junior Championships 2022 |
| Personal Best Score Free Skating | 162.24 | ISU CS Warsaw Cup 2021 |

Programs
​
2022-2023
SP: Vincent by Govardo
FS: Nella Fantasia performed by Nathan Pacheco
2021-2022
SP: "Vincent" by Govardo; choreo by Joey Russell
FS: "I Belong To You" by Muse; choreo by Joey Russell
2020-2021
FS: "I Belong to You (+Mon Coeur S'Ouvre a Ta Voix)" by Muse
2019-2020
SP: "Stargazing"'by Kygo; choreo by Joey Russell, Keegan Murphy
FS: Casablanca (soundtrack) by Max Steiner

Competitive History
videos linked under scores.
​
Exhibitions and Galas


Interviews, Articles, and Other Media

​
Aug. 2021 -Winner's Interview, JGP Courchevel 2
To license ISU footage: https://bit.ly/3M7bcaF Visit https://isu.org/JuniorGrandPrix for more information on the ISU Junior Grand Prix of Figure Skating.Cour...

m.youtube.com
Jan. 2019- National Novice Men's Winner's Interview
May 2021 newspaper interview - Wesley Chiu, Connaught, figure skating Richmond …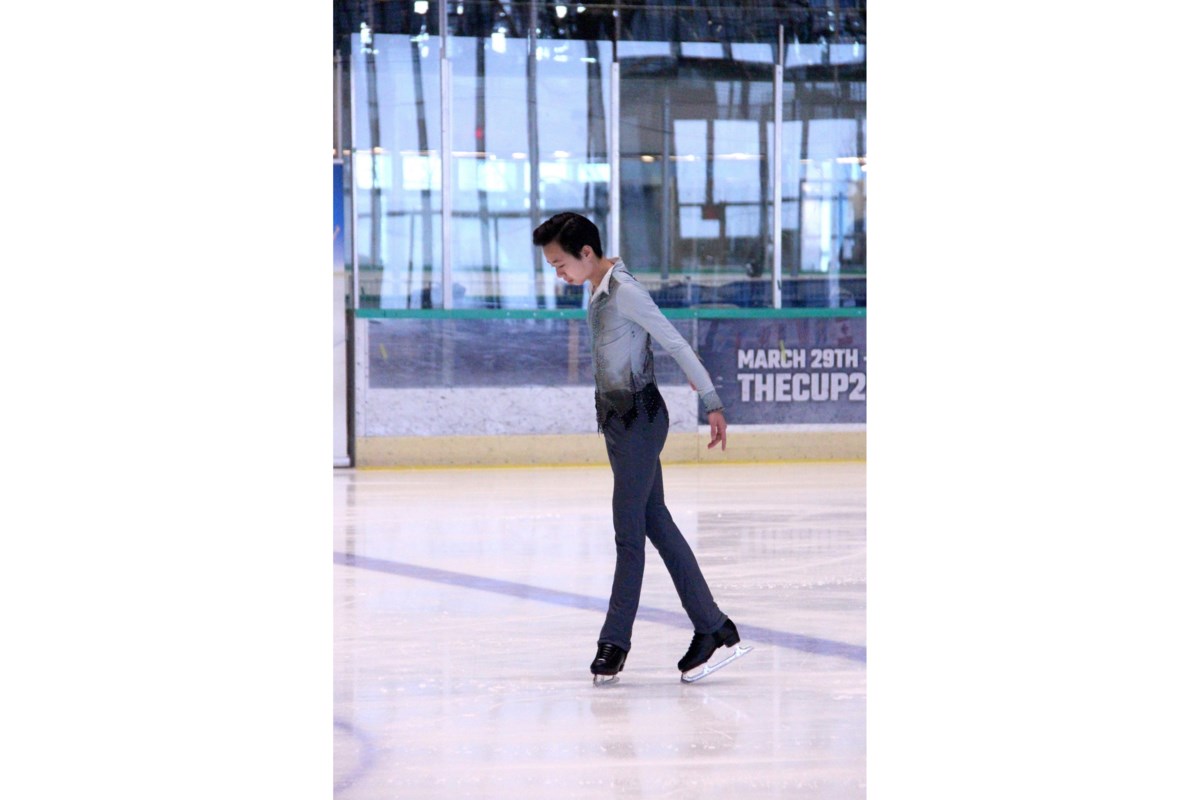 Wesley Chiu's coach believes the teenager has all the attributes to one day skate for Canada

www.richmond-news.com
Jul. 2021 - Wesley Chiu FS (j) NextGen Camp/Simulation 2021
https://m.youtube.com/watch?v=S5N6rQBNuGs
May 2021 - Senior Short - Skate Canada BCYK Section Victoria Day Virtual Event
https://m.youtube.com/watch?v=Sy-ZM9Hf_CI
Early Competitions​
Apr. 2017- Novice VISI from BC/YK Section (so young!)
https://m.youtube.com/watch?v=J-HUf0q_vWk
Nov. 2016- Pre Novice FS BC/YK Sectionals
SP:
https://m.youtube.com/watch?v=OLz88CzbEtM
FS:
https://m.youtube.com/watch?v=pDisSP0m198
Last edited by a moderator: