Medvedeva: "The most important thing is that Danielian continued to skate and fight"
Two-time Olympic silver medalist Evgenia Medvedeva commented on the performance of the Russian figure skater Artur Danielian in the free program at the Grand Prix in Las Vegas.
"Today was much cleaner than yesterday. It is not unmistakable, but delightful to see Artur happy. This is his first stage of the "Grand Prix" in life, - said Medvedeva on Channel One.

- It's so nice to hear the applause of real spectators. There was one gross mistake - a fall from a quadruple salchow, a slightly less gross mistake - from a triple axel, a step-out. Most importantly, he continued to skate and fight."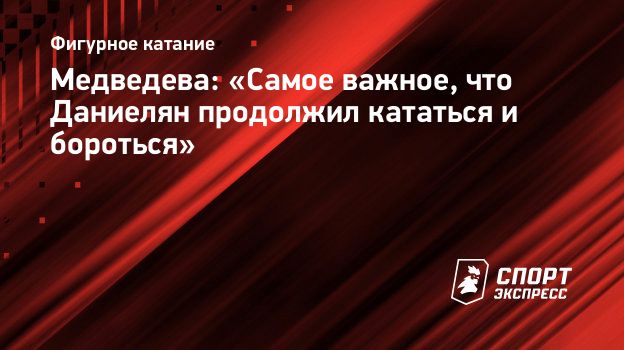 Двукратный серебряный призер Олимпийских игр Евгения Медведева прокомментировала выступление российского фигуриста Артура Даниеляна в произвольной программе на «Гран-при» в Лас-Вегасе.

m.sport-express.ru