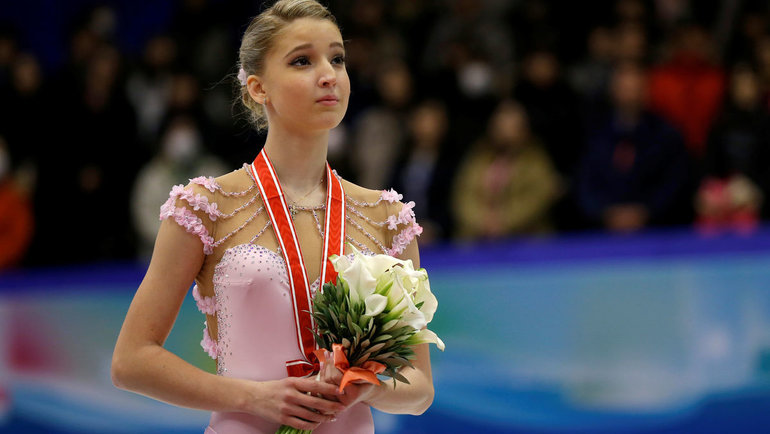 Александр Волков — о победе своего ученика Артема Ковалева в Кубке России.

www.sport-express.ru
Volkov interview. Some parts of it :
......
"- What is your workload in the academy? As far as I understand, your schedule has changed for obvious reasons.
- The guys are all the same. As a coach, yes, it has changed. We start at six in the morning and end at six or seven in the evening. Not easy
- What is the general atmosphere in the academy now? A lot of new people came.
- Normal, working. The same as it was. Everything is fine.
I don't work with Trusova and Kostornaya​
- Are you also attracted to work with Trusova and Kostornaya ? Or are you divorced for time?
- No, I don't work with them. First, let's say, the younger ones skate, then the younger ones of Evgeny Viktorovich. Then - the elders. It turns out, skated - a couple of hours break. And so on, so the day stretches out.
- Did the arrival of Trusova and Kostornaya affect your charges? Maybe they stay after the workout to look, to promote themselves, so to speak.
- Of course, they sometimes watch training. In the hall, they definitely intersect, and for them it is a great experience, it is interesting for them to look at such stars.
- Artem said that he wants to compete with Trusova. No idea to organize a mini-tournament at the academy?
- I have never thought about it, to be honest (
smiles
).
- But the show will be powerful.
- May be. But to compete with Trusova in jumps? It seems to me unrealistic. (
laughs
) She is such a person that it is useless to compete with her in this. Only if Nathan Chen comes."
"- Therefore, about internal competitions in the academy and speech.

- This should be addressed to Plushenko , for sure there are some such thoughts. But now he is building a skating rink and is very busy with it, plus working with Sasha, with Alena, our guys, the same Kovalev. It is really breaking now, and I understand it."
- poor Zhenya